Get In Touch!
Have questions? We'll be happy to answer!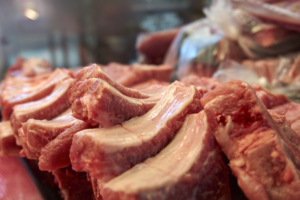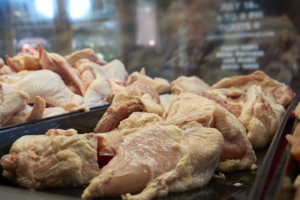 Johnnies Meat Market will cut special cuts of steak, chicken, or pork –
All you need to do is call us and preorder. We cut our steaks an inch thick but if you want a different cut call the day before you want to pick it up and we will get it ready for you.
Need chicken cut or skinned?
Call us before 3:00 pm so we have time to get it ready. We also cut pork crown roast, bone in pork roast we just need a notice call the day ahead and we can help you out with your special dinner.
We will cut you a fresh filet mignon any day as long as you come in and order 45 minutes before closing.
Sundays our deli is closed –
if you need luncheon meat on Sunday please call Saturday by 4:00pm and we will have it waiting on you Sunday. We do offer pre cut meats on Sunday.