A FRESH WAY OF EATING
"YOU CAN'T BEAT OUR MEAT"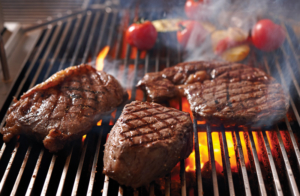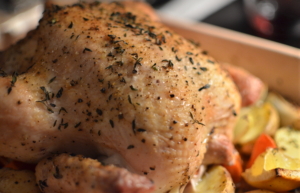 HAVE A UNIQUE MEAT OR SPECIAL CUT IN MIND? GIVE US A CALL AND WE WILL DO OUR BEST TO MAKE IT HAPPEN FOR YOU!
MONDAY SPECIAL
 10% OFF ANY WV FARM-RAISED MEAT PURCHASE
TUESDAY SPECIAL
2 DOZEN FRESH WV FARM-RAISED EGGS – $8.00
SAVE $1.99
WEDNESDAY SPECIAL
10% OFF ANY FRESH STEAK PURCHASE (EXCLUDING SPECIAL CUTS)
THURSDAY SPECIAL
2 CAN DINE FOR $13.99
2 WHOLE DELI SANDWICHES, 2 DRINKS, AND 2 LAY'S CLASSIC CHIPS
FRIDAY SPECIAL
 FRESH SAUSAGE DAY
 PICK UP SOME OF OUR FAMOUS BREAKFAST SAUSAGE
THAT WILL MAKE YOU SAY
"YOU CAN'T BEAT JOHNNIES MEAT"
WEEK 1
BOSTON BUTT
$1.99LB./PORK
STEAK SPECIAL
$2.49LB.
 WEEK 2
Johnnies special grind-BACON BURGER.
Only $5.49lb.
 WEEK 3
Johnnies fresh made brat of the day!
ONLY $6.99lb
We will be making a special flavor brat every 3rd Saturday of each month.
 WEEK 4
STEAK DINNER SPECIAL
ONLY $25
2 6OZ. FILETS, 2 SIDE SALADS, 2 BAKING POTATOES, AND 4 SLICES OF TEXAS TOAST
10% MILITARY/POLICE DISCOUNT
ON ANY PURCHASE WITH PROPER ID
"YOU CAN'T BEAT OUR MEAT"